PSR Climate Ambassadors Are Advocating for Climate Solutions
Do you have a passion for PSR's mission to protect present and future generations from catastrophic climate change? If so, then you may be interested in becoming a PSR Climate Ambassador.
As a Climate Ambassador you will have the opportunity to work closely with PSR staff and participate in a select number of important actions and activities on key climate and clean energy issues. Some current activities include:
Submitting a comment to EPA on an environmental standards rollback
Submitting a letter to the editor on a key issue or signing onto an op-ed (which we provide guidance in drafting and submitting)
Testifying at an EPA hearing on a climate related issue
Calling, writing or meeting with your congressional delegation
Participating in a local climate event
PSR Climate Ambassadors are asked to take a minimum of one action per month. PSR staff regularly provide the Climate Ambassadors with a variety of activities each month.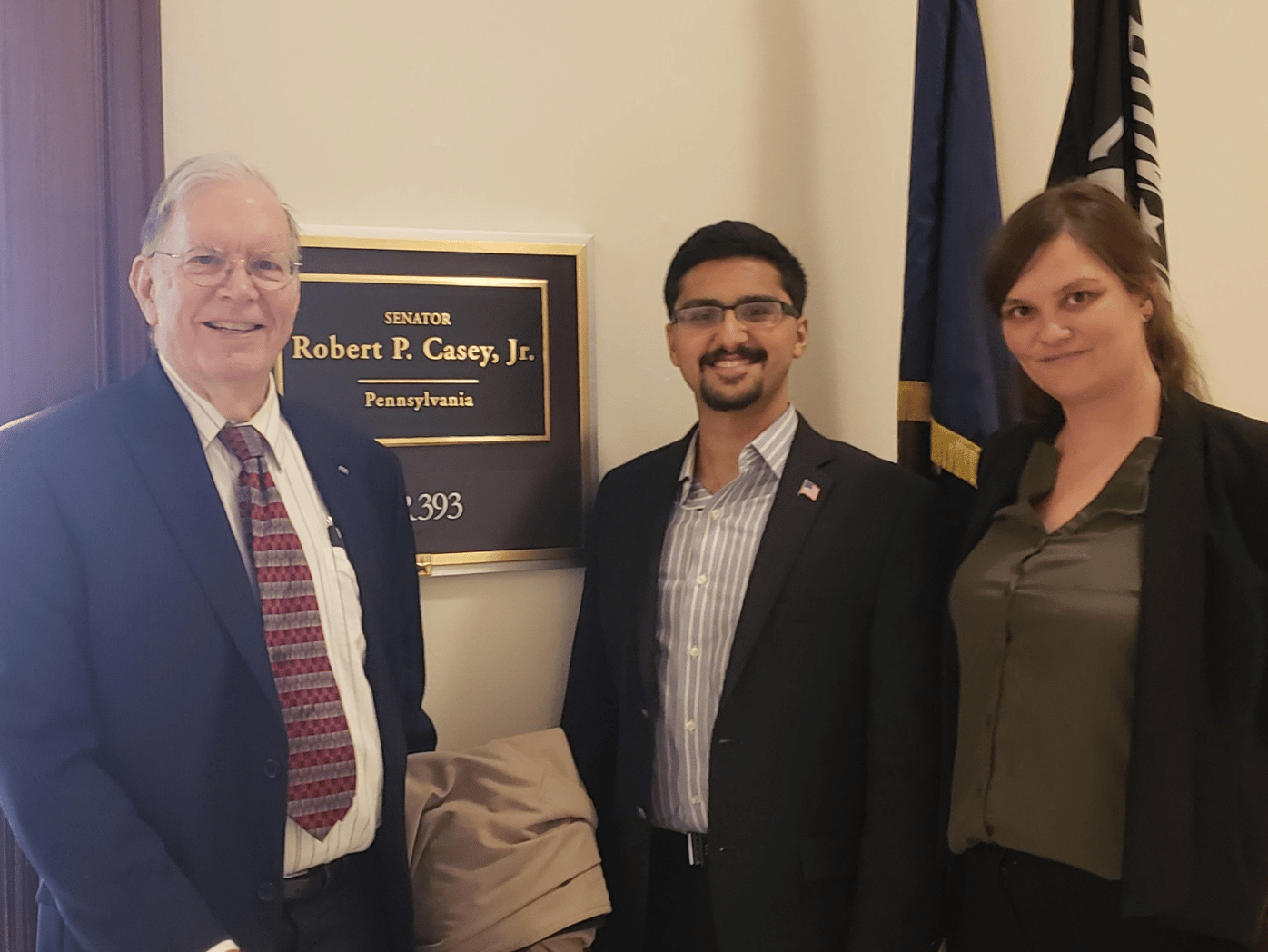 Testimonials
"Being a part of the climate ambassadors has been a really empowering experience for me. Since joining I have been supported in writing letters to the editor and have been able to meet with several of my elected representatives to discuss the health impacts of climate change. Through this experience I have become a stronger advocate for my future patients"
Autumn Vogel
medical student and a national student representative to the PSR Board of Directors
"Being a PSR Climate Ambassador has given me access to a connected, informed, and knowledgeable climate health community. I've gotten specific feedback on op-eds related to the climate health crisis and help and advice on getting them placed. I am so excited to continue being part of this group and learning to make my voice more effective."
Dr. Amanda Millstein
primary care pediatrician, PSR member, and co-founder of Climate Health Now
As a climate change ambassador, PSR has taught me how be a better advocate and connected me with strategic opportunities to have my voice heard at the national level. Through this program, I have gotten OP-ED pieces published in various journals, had the chance to speak with Senators and Congressmen at DC, and connect with like-minded students and physicians. Overall, this experience has inspired me to be a stronger advocate, and given me tools I can use for the rest of my life."
Sid Gugale
medical student and a national student representative to the PSR Board of Directors
PSR Climate Ambassadors In the News
LTEs, Op-eds, Interviews & more
Letter to the editor from Dr. Barbara Brandom, PSR Climate Ambassador, in the Tribune-Review.
Blogs, Podcasts and Webinars