Gas Stove Controversy Heats Up
February 3, 2023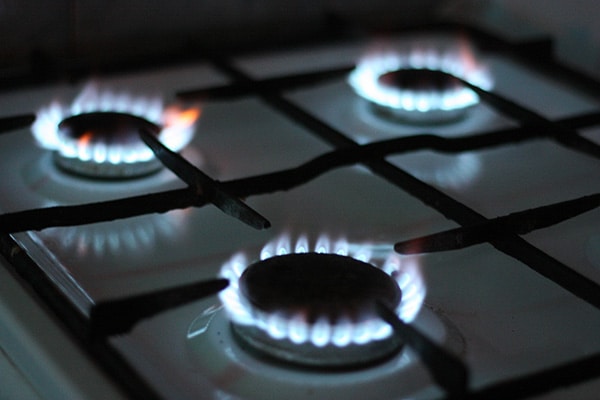 The gas stoves culture war heated up as Senators Ted Cruz (R-TX) and Manchin (D-WV) introduced legislation into Congress to bar the Consumer Product Safety Commission (CPSC) from something it isn't planning to do.
The senators, both from fossil fuel-producing states, cosponsored a bill that would bar the CPSC from using federal funding to ban new or existing gas stoves.
CPSC chairman Alexander Hoehn-Saric had stated earlier that the CPSC is not considering a gas stoves ban.
PSR responded to the proposed legislation with a brief statement calling on elected officials to stop politicizing issues of public health and instead to address the harms that stoves can cause.
"We should all be engaged in serious and factual discussion about mitigating the risk from known triggers for asthma and other conditions, like gas stoves," stated Barbara Gottlieb, PSR's Director for Environment & Health.
"Twenty-five million Americans live with asthma. What's needed is measures to protect these vulnerable Americans from toxic pollution in our homes."
Gas stoves have been shown to emit dangerous pollutants including nitrogen dioxide (NO2), carbon monoxide, particulate matter, formaldehyde and benzene.
Elevated NO2 exposure poses a particular risk to children, who may face an increased risk of childhood asthma and lifetime risk of developing asthma, as well as increased susceptibility to lung infections.
NO2 exposure can also exacerbate asthma symptoms in both children and adults who already have the disease.
Nitrogen dioxide exposure may also cause cardiovascular effects. For example, an association exists between short-term NO2 exposure and hospital admissions for ischemic heart disease, in which narrowed heart arteries result in less blood and oxygen reaching the heart muscle. This can lead to heart attack.
PSR supports replacing gas stoves with electric-powered alternatives. It also suggests a variety of techniques for reducing exposures in homes that do have gas stoves.
Lanterns afloat on Green Lake. Photo credit: Nancy Dickeman Do you think this would be a good moment to strengthen the "nuclear taboo"? You're not...