Finding Hope in a World of Grief
April 25, 2022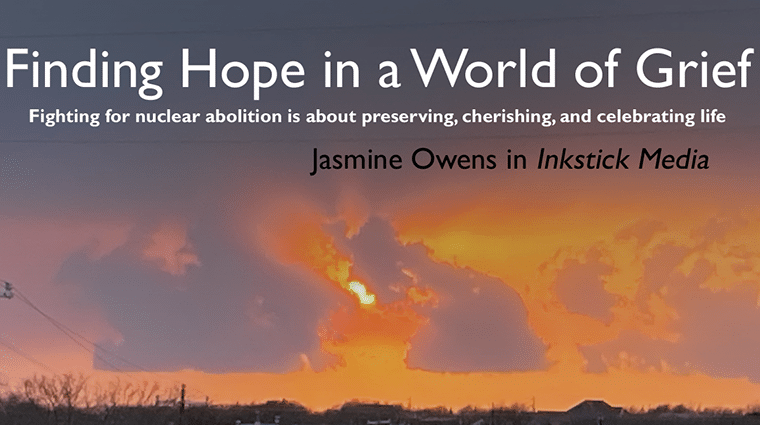 Jasmine Owens, Lead Organizer and Policy Coordinator, PSR Nuclear Weapons Abolition Program | Inkstick
While it remains heavy in my heart, I have learned to appreciate grief, to carry it with me as a reminder of the beauty of living and the importance of fighting for a life worth living. I use this grief to pour love into my abolition work.
Maryland Matters Van Susteren asserts that the number of people suffering from climate anxiety is "impossible to quantify." But she and some colleagues attempted to...
E&E News Similarly, Physicians for Social Responsibility said heating homes with hydrogen is a prime example where more efficient and less expensive solutions already exist:...
Photo: Lisa Jacobs / CC BY-ND 2.0 Howard Kessler, MD, President of PSR Florida | The Palm Beach Post The inhalation of pollutants from these...