Making Waves: Rebirth of the Golden Rule
August 4 @ 3:00 pm - 4:00 pm EDT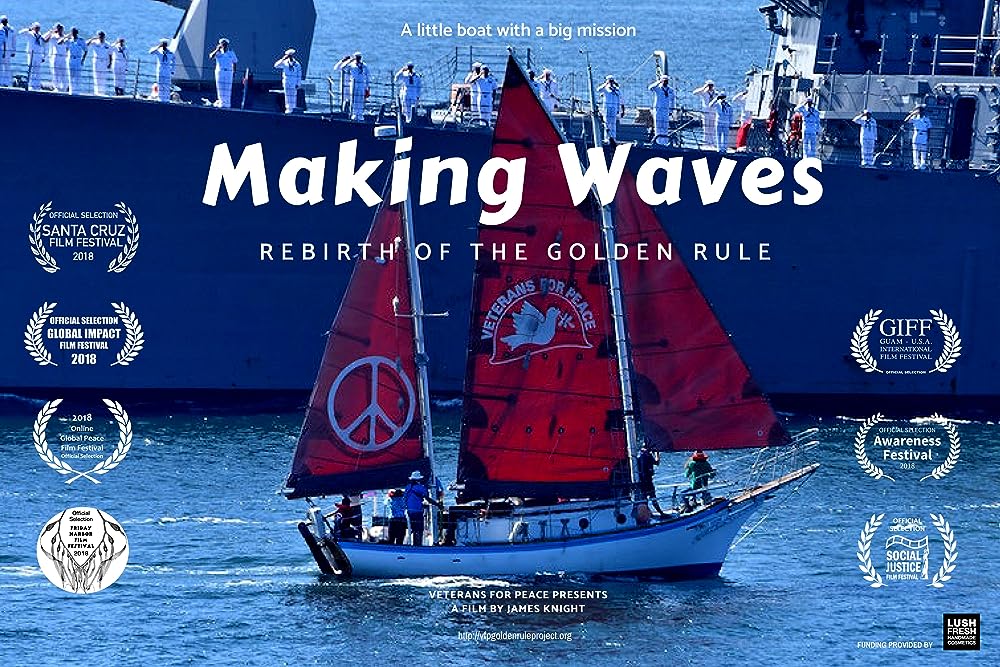 You are invited to join and watch this documentary about the restoration of the historic "Golden Rule" sailboat that helped bring about the Limited Test Ban Treaty of 1963.
In 1958, four Quaker peace activists attempted to sail directly into the US nuclear testing zone in the Marshall Islands to alert the world to the devastating effects of radiation on people and the planet. When the crew of the Golden Rule was arrested and jailed in Hawaii, public outcry for their release sparked a movement that led to the signing of the Limited Test Ban Treaty in 1963. Sixty years later, Veterans for Peace has restored the historic wooden boat and embarked on a new global mission to end the arms race.
Sponsors:
Maine Veterans for Peace, Physicians for Social Responsibility, Pax Christi and Peace & Justice Center of Eastern Maine.
Contact:
Giselle Bermeier, giselle@marjplumb.com