Inflation Reduction Act 101
September 27 @ 3:30 pm EDT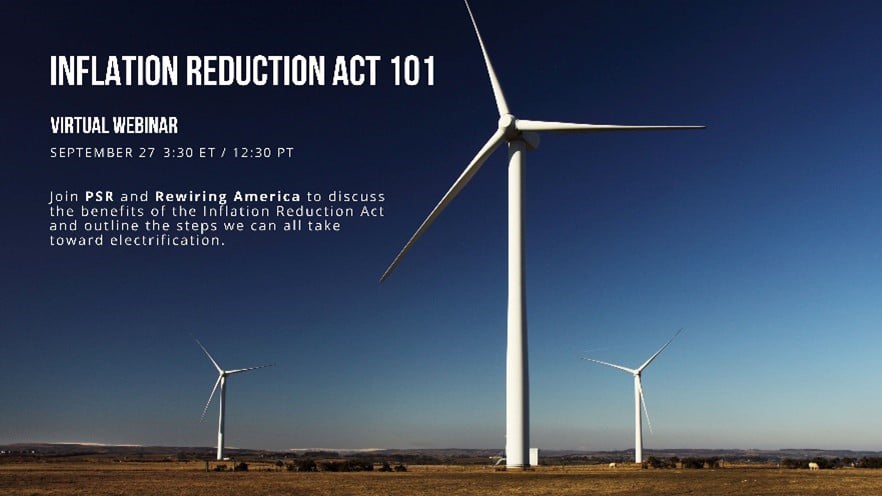 It's been a little over 1 year since the Inflation Reduction Act was passed, and there are billions of dollars allocated for consumers to make their homes healthier for our bodies and our planet!
Join Rewiring America & PSR National on Wednesday September 27th at 3:30pm ET / 12:30pm PT to learn how much money you could save through the IRA and how exactly to access these tax credits and rebates.
Rewiring America's Director of Research, Cora Wyent, will outline the steps we can all take toward electrification by upgrading the ways we heat, cool, and power our homes, cook our food, and get around. Register for Inflation Reduction Act 101 below, we hope to see you there!