Hiroshima Day Commemoration with the Golden Rule Peace Boat Crew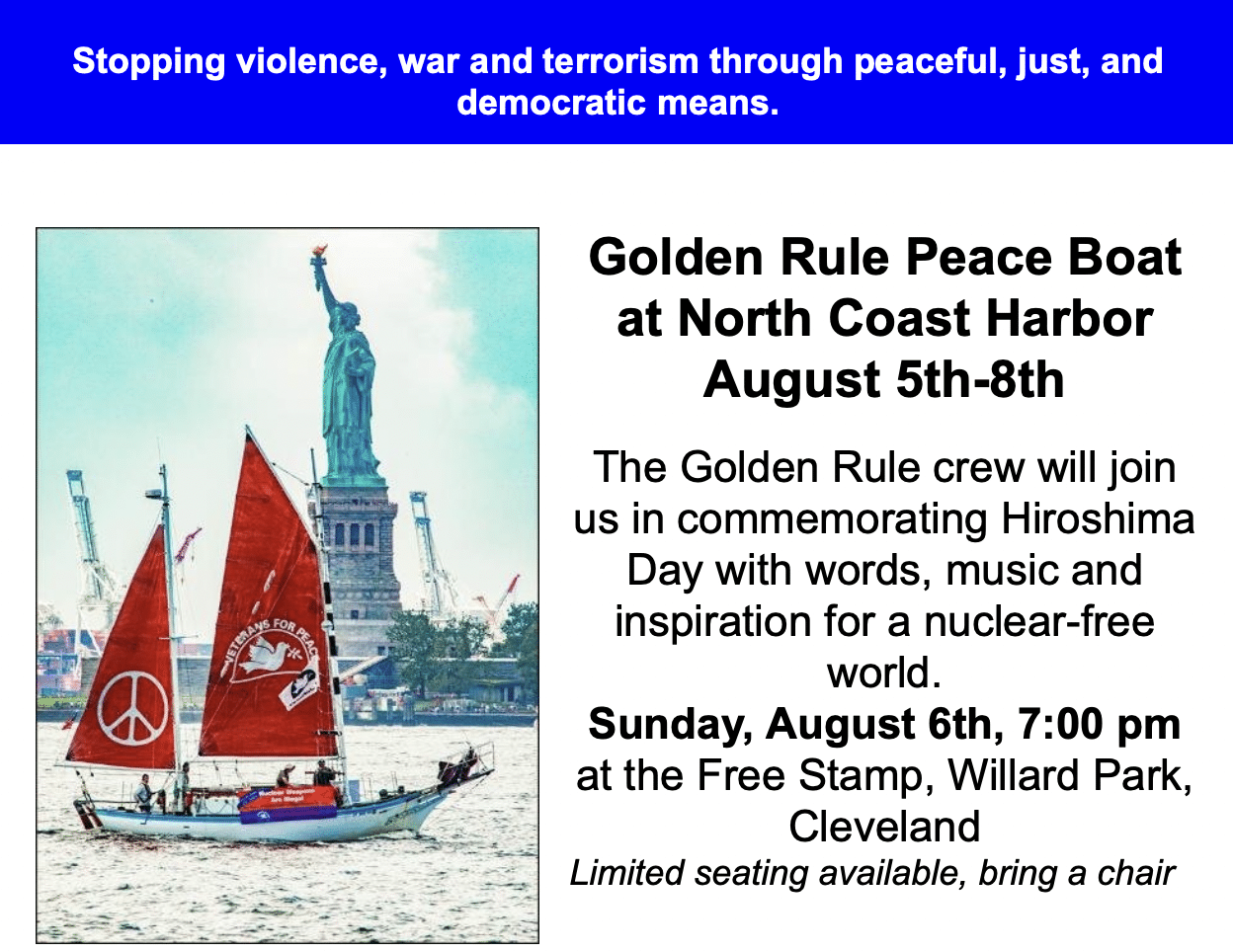 The Golden Rule crew will join us in commemorating Hiroshima Day with words, music and inspiration for a nuclear-free world. The 39-foot sailboat Golden Rule is sailing to Cleveland to alert us to the need to eliminate nuclear weapons and prevent nuclear war. The Golden Rule is currently sailing "The Great Loop" – the Mississippi, Gulf Coast, East Coast, and Great Lakes, with her message of peace, disarmament and sustainability.
In 1958 four Quaker peace activists sailed the Golden Rule from Los Angeles toward the Marshall Islands in an attempt to halt U.S. nuclear weapons testing. The U.S. Coast Guard seized the boat in Honolulu and jailed the crew. The international outcry that followed built support for the Partial Nuclear Test Ban Treaty that was signed in August 1963 by President John F. Kennedy and the leaders of the UK and the USSR.
Sponsor:
Cleveland Peace Action
Contact:
Don Bryant/Francis Chiappa, clevelandpeaceaction@gmail.com, 440-703-0215