From the Freeze to Back from the Brink
December 4, 2022 @ 5:00 pm - 7:00 pm EST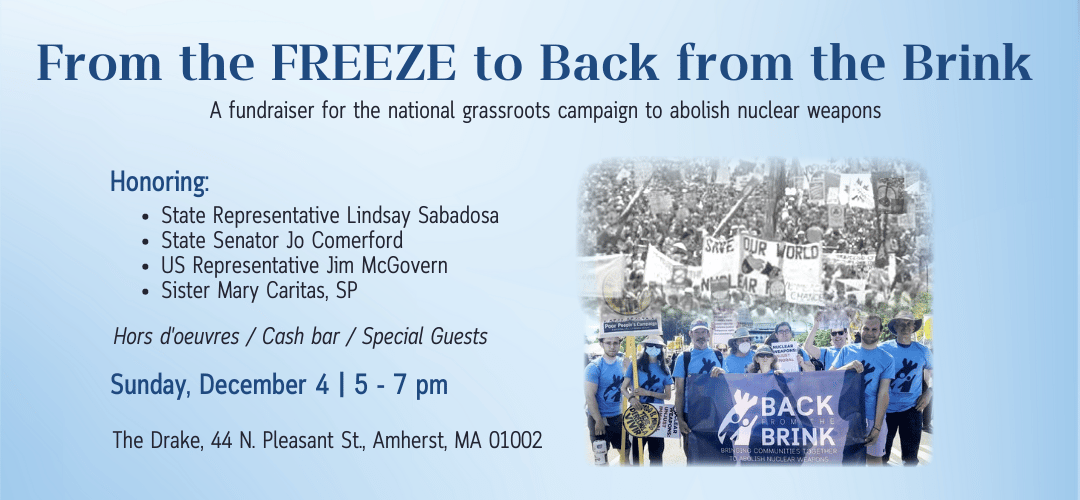 Join Pioneer Valley PSR on Sunday, December 4th to celebrate the Back from the Brink campaign's accomplishments, learn about the campaign's plans for 2023 and how you can get involved, and help honor four Western Massachusetts leaders who have played a major role in advancing the campaign and the cause of nuclear disarmament.
Honoring:
State Representative Lindsay Sabadosa
State Senator Jo Comerford
U.S. Representative Jim McGovern
Sister Mary Caritas, Sisters of Providence
There is no fee to attend the reception. Please consider a tax-deductible, sponsorship contribution for this event.
Virtual option available – please select virtual attendance on registration form.