Community Town Hall – Northeastern Pennsylvania
September 13 @ 6:00 pm - 7:30 pm EDT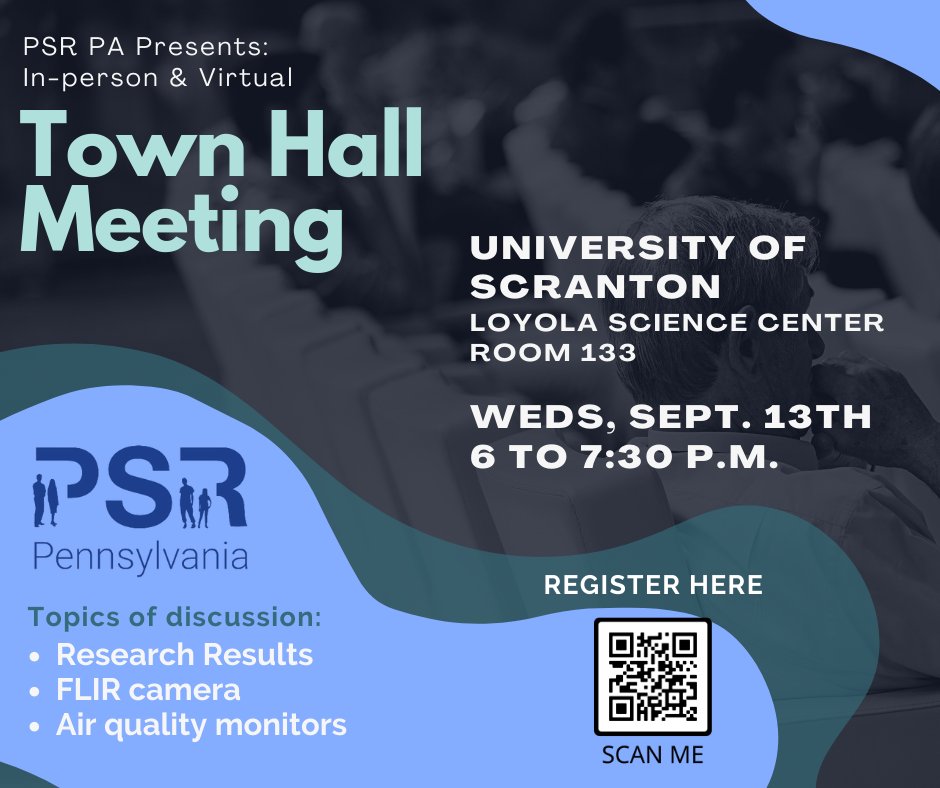 Physicians for Social Responsibility Pennsylvania (PSR PA) is hosting a Town Hall in Scranton, PA to talk openly, share opinions, and ask burning questions about environmental health specifically affecting the community.
It is the fourth in a series of five Town Halls discussing the radioactive emissions study results, optical gas imaging (OGI) camera, air quality monitors and test kits, and a closed (not livestreamed) community listening session.
Light refreshments will be provided for all guests!