Climate & Nuclear Webinar Series: Part 2
October 10 @ 12:00 pm - 1:00 pm EDT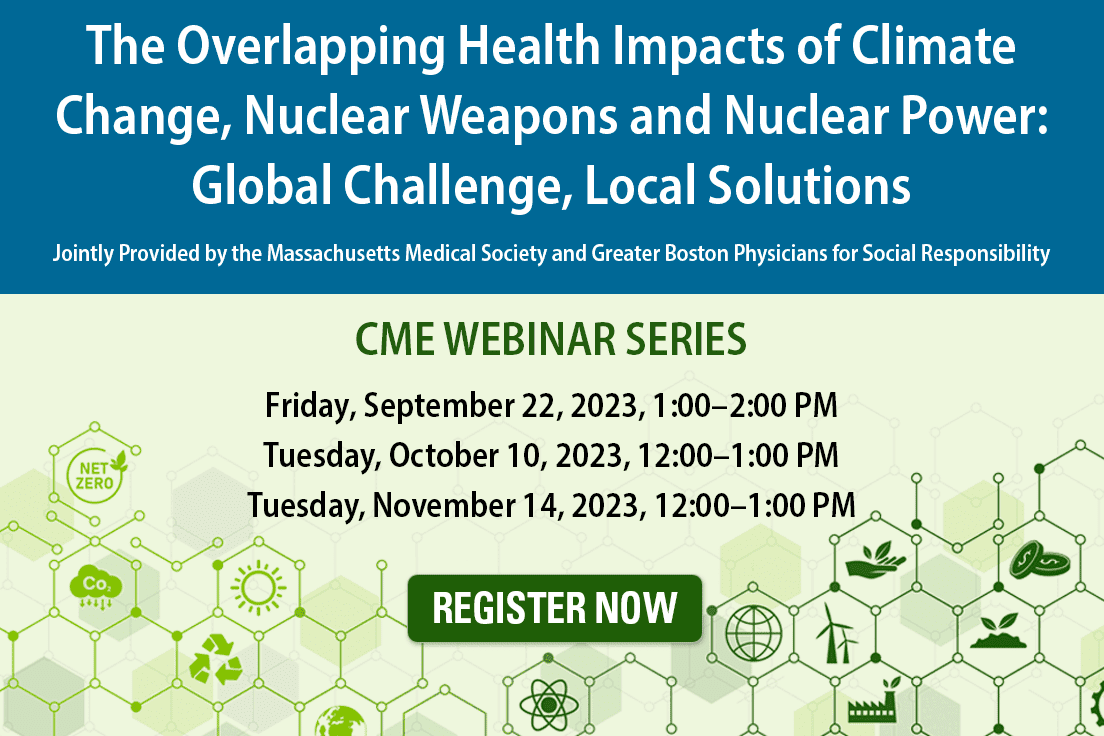 The goal of this series is to increase awareness of and encourage advocacy around the overlapping health risks of climate change and nuclear development, particularly on environmental justice populations.
Jointly provided by Greater Boston PSR and the Massachusetts Medical Society (MMS). 
Webinar 2
The Public Health Implications of Nuclear Power
This webinar will examine the following questions: Is nuclear power the answer to the climate crisis? What are the risks and who are they to? What is the effect of climate on nuclear power plants?