Atomic Bamboozle: The False Promise of a Nuclear Renaissance
March 12 @ 3:00 pm - 5:00 pm PDT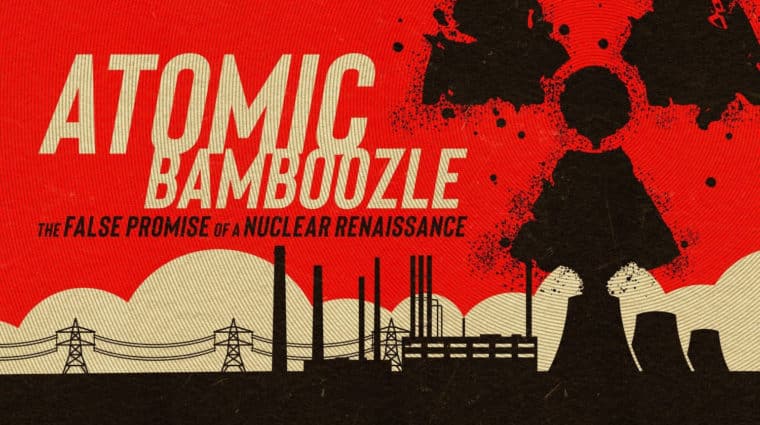 "Atomic Bamboozle: The False Promise of a Nuclear Renaissance" is a 46-minute documentary that follows anti-nuclear activists, Tribal leaders, scientists and attorneys as they draw lessons from the decades-long campaign to shut down the Trojan Nuclear Power plant in Oregon and extend those lessons into a new struggle: proposals for small modular nuclear reactors in the Pacific Northwest.
Followed by speaker panel moderated by Dr. Patricia Kullberg, former medical director of Multnomah County Health Department and member of Oregon Physicians for Social Responsibility.
Tickets: Tickets can be purchased in advance or at the door
Cost: $10 general admission, $8 seniors and students
Limited number of sponsored tickets available for folks with financial need; contact kate@columbiariverkeeper.org for more information.