American Public Health Association Convention
November 12 - November 14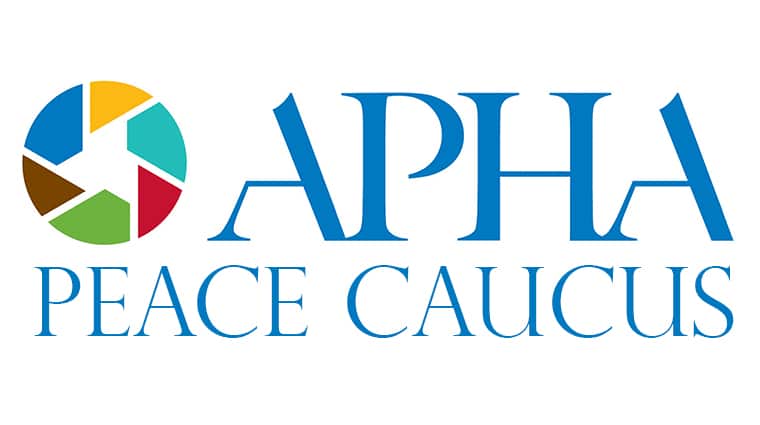 PSR will be represented at this year's American Public Health Association Convention in Atlanta, Georgia.
On Nov. 12 at 2:30, Washington PSR Board Member Dr. Stephen Bezruchka will moderate a panel on "Declining U.S. Health: A population health emergency."
Attendees are also invited to visit the Peace Caucus Booth #527 in the Exhibition Hall where two PSR initiatives will be featured: Back from the Brink and the Editorial in 153 medical journals worldwide. Questions? Send an email to David Spence, MD at ds0268@gmail.com
Convention registration is required.