EPA Rolls Back Methane Restrictions
September 16, 2020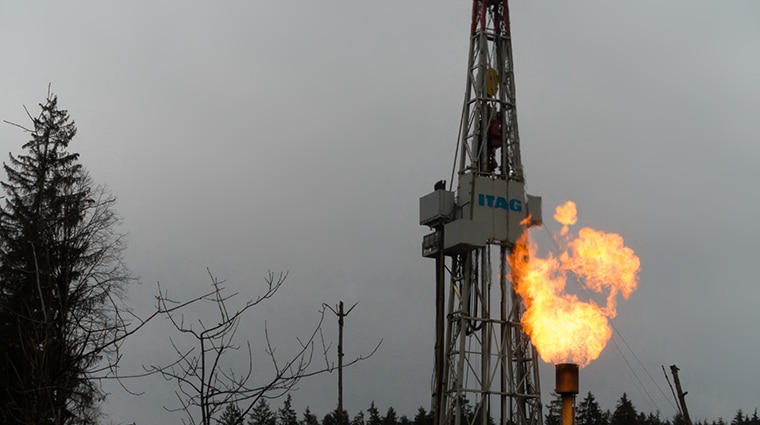 In a move that endangers health and the climate, the U.S. Environmental Protection Agency (EPA) moved to roll back important regulations on methane and volatile organic compound (VOC) pollution from the oil and gas industry. The new regulations were published in the Federal Register and took effect immediately.
Days later, on September 17, the U.S. Court of Appeals for the District of Columbia Circuit temporarily suspended the rollback while a federal court weighs a longer-term freeze.
EPA's actions rescinded rules addressing methane from all sources in the oil and gas industry, including oil and gas transmission and storage. Methane is a highly potent greenhouse gas.
EPA also significantly weakened existing requirements to find and fix methane leaks.
The regulations being gutted were put in place four years ago. Since that time, they have reduced methane emissions by some 330 million tons of carbon dioxide-equivalent–an amount estimated to equal the annual emissions of 85 coal-fired power plants.
In response to the EPA's moves, PSR joined with 17 other health-focused organizations in issuing the following statement:
"We are deeply troubled by the Administration's decision to weaken protections from methane and other dangerous pollution from oil and gas. Methane is a potent greenhouse gas that is driving climate change, which makes air pollution worse. Exposure to air pollution from oil and gas development increases the risk of respiratory illness, and as COVID-19 continues to spread across the country, swift action must be taken to enhance key public health measures to keep people safe. Instead, the Environmental Protection Agency just gutted critical methane pollution safeguards.
"At a time when public health and safety should be a priority, EPA has moved to allow more methane pollution and increased emissions of volatile organic compounds, including hazardous air pollutants that are linked to birth defects, asthma attacks, cancer and premature death. Exposure to air pollution can increase susceptibility to respiratory infections. This rollback is both dangerous and irresponsible, and we call on EPA to keep these standards fully in place to limit air pollution and protect public health."
Twenty states are suing EPA over these rollbacks, as are several nonprofit organizations.
PSR's Gas Stove PSA campaign wraps up with two new animated videos. The fourth in our campaign focuses on clean energy and electrification wins around...