EPA Drops Illegal Effort to Delay Ozone Protections
August 3, 2017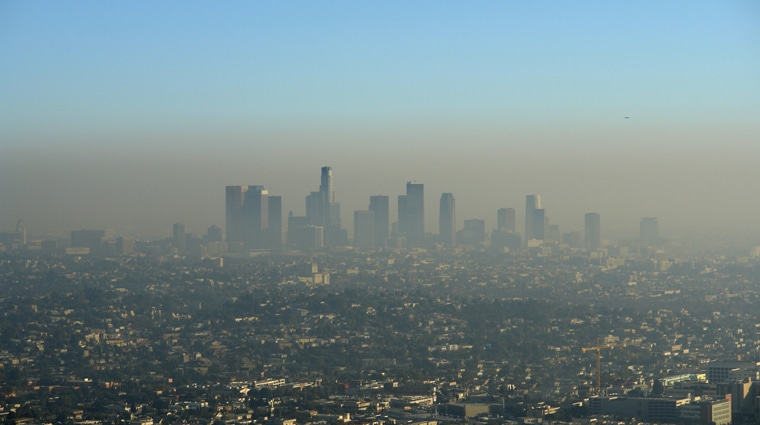 For Immediate Release
Media Contact:
Barbara Gottlieb, Environment & Health Director
bgottlieb@psr.org
(202) 587-5225
(Washington, D.C.) In response to legal action by public health, environmental, and community organizations, including Physicians for Social Responsibility, the U.S. Environmental Protection Agency (EPA) has dropped its proposed delay of the 2015 ozone standards.
"This decision moves us a step closer towards cleaner air for millions of U.S. residents. Ground-level ozone is the most prevalent air pollutant in the U.S. It's a dangerous health hazard, able to cause permanent lung damage, exacerbate chronic lung and heart diseases, and affect fetal development. It poses a particular threat to asthmatics, children, and the elderly," said Barbara Gottlieb, Director for Environment & Health, Physicians for Social Responsibility."
High levels of ozone in the air can lead to decreased lung function, coughing, chest pain and shortness of breath. Long-term exposure to ozone pollution can permanently scar the lungs. Children are particularly vulnerable to ozone pollution because they spend more time outdoors than adults, breathe more rapidly and inhale more pollutants per pound of body weight.
For children who already have asthma, the health consequences of ozone exposure are even more dangerous, often requiring trips to the emergency room. On high ozone days, many of these children are forced to stay home, missing school and requiring their parents to miss work.
Implementing the 2015 ozone standards will go far to reduce adverse health effects.
PSR will continue to watchdog the EPA as it implements the ozone standard to ensure the agency follows the Clean Air Act and places public health and clean air above polluters' interests.
# # #
We are pleased to announce that Brian Campbell, PhD, has accepted the offer to serve as PSR's next Executive Director, effective November 1, 2023. Brian...
CONTACT: Isabella Javidan , ijavidan@psr.org , 612-812-3231 Physicians for Social Responsibility (PSR) expresses deep distress over reports–including from the spokesperson for the Ministry of Health...
160 Million Pounds of Undisclosed Chemicals Could be PFAS; Groups Call for Ban on PFAS Use in Oil and Gas Wells For more information, contact:...