The Emerging Leaders Council (ELC) of PSR is a new initiative designed to unite students and early-career health activists in advocating for issues critical to patients and communities. The ELC will be open to students, trainees, and those in their first 5 years of practice in medicine, nursing, public health, and other allied professions.
Why join? Membership in the ELC is free, and will allow you to take part in ELC activities that are tailored to meet the needs and interests of busy young professionals:
Networking and mentorship opportunities with other activists, PSR chapters, PSR board members
PSR action alerts and email communications to stay up-to-date on advocacy opportunities in PSR key issues
Participation in ELC national committee calls several times per year
Participation in online advocacy training
Opportunities to get more involved in PSR leadership roles: student and young professionals elected to serve on the PSR national board and the national committees
Opportunity to become a Climate Ambassador
Physicians for Social Responsibility Emerging Leaders Council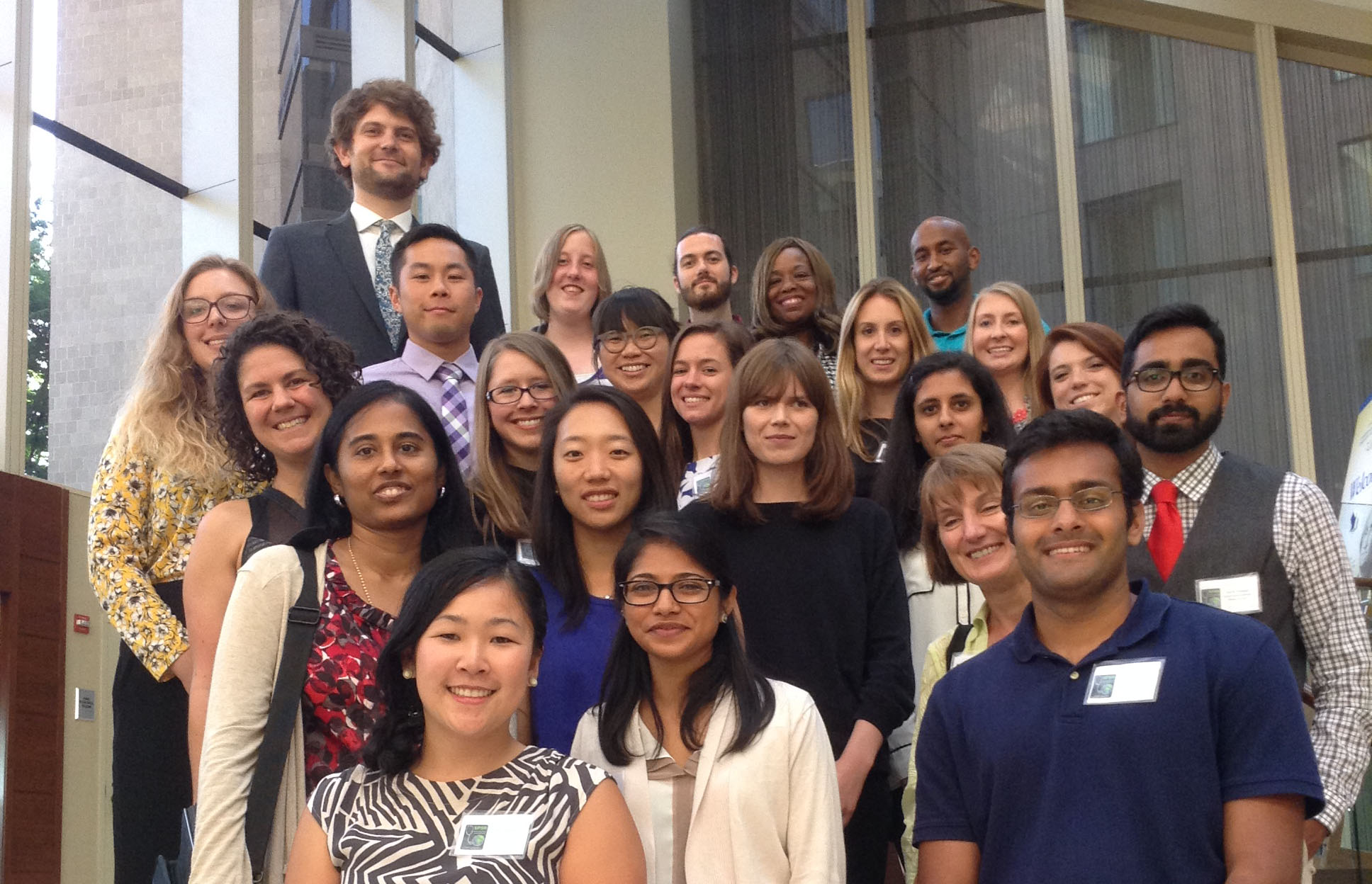 Opportunities for students & young professionals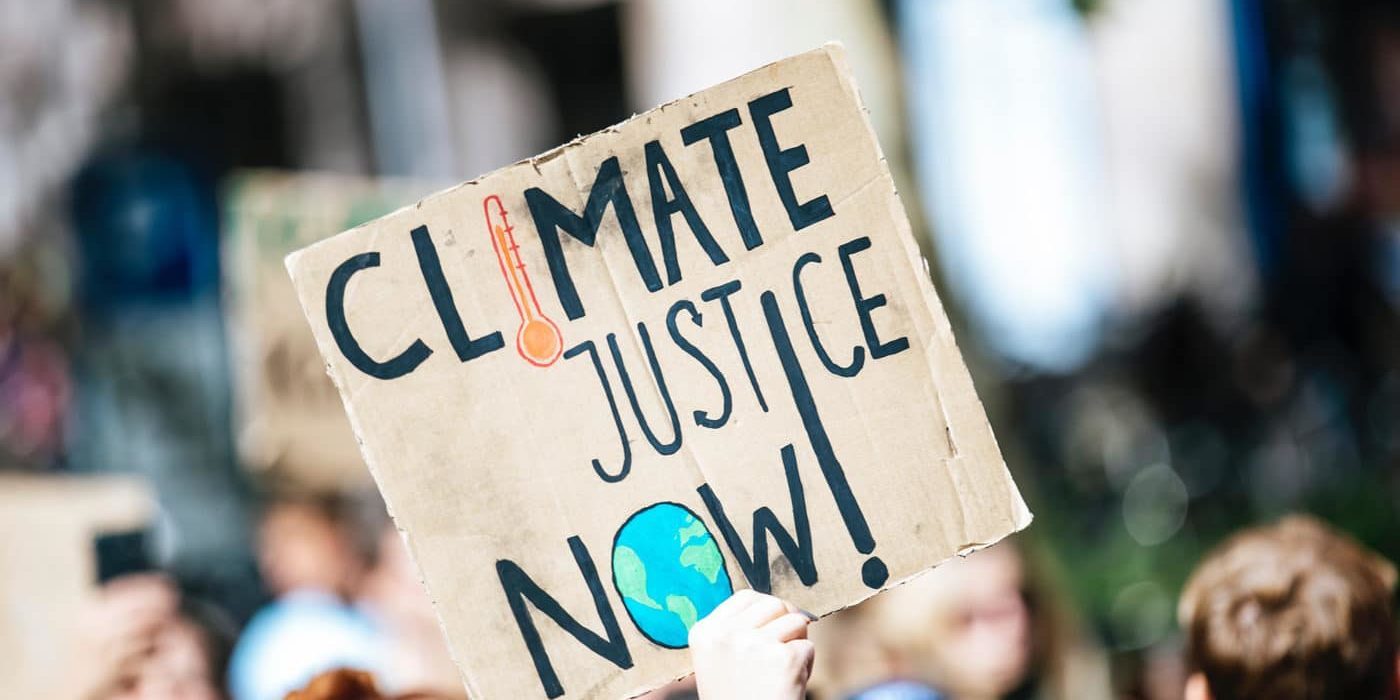 Next Generation Climate & Health Ambassador Program
PSR's climate ambassador program for young, emerging health professionals who are passionate about advocating for climate change solutions and environmental justice.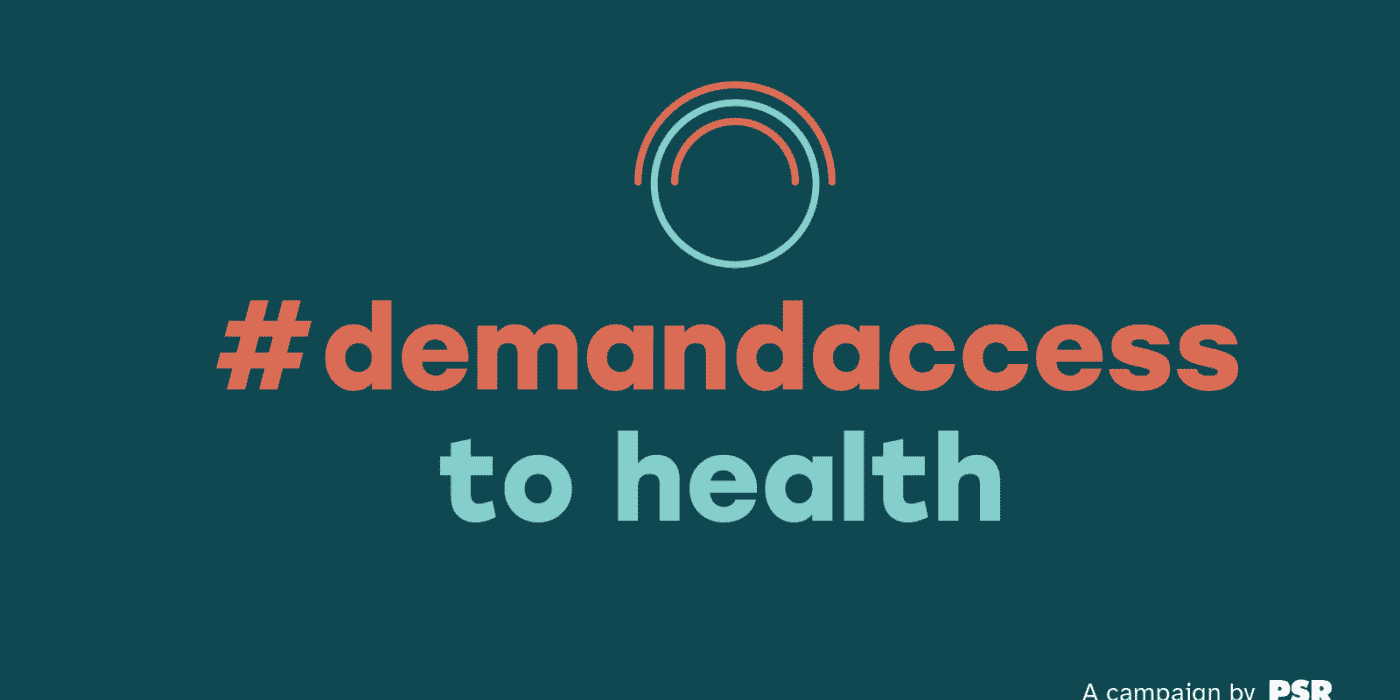 The #DemandAccess Campaign
The #DemandAccess campaign seeks equitable access to health and justice for all people by demanding access everywhere it is currently being denied. This campaign operates on an intersectional model: we believe that diverse progressive movements must work together toward a shared ambition that unite communities behind a common goal.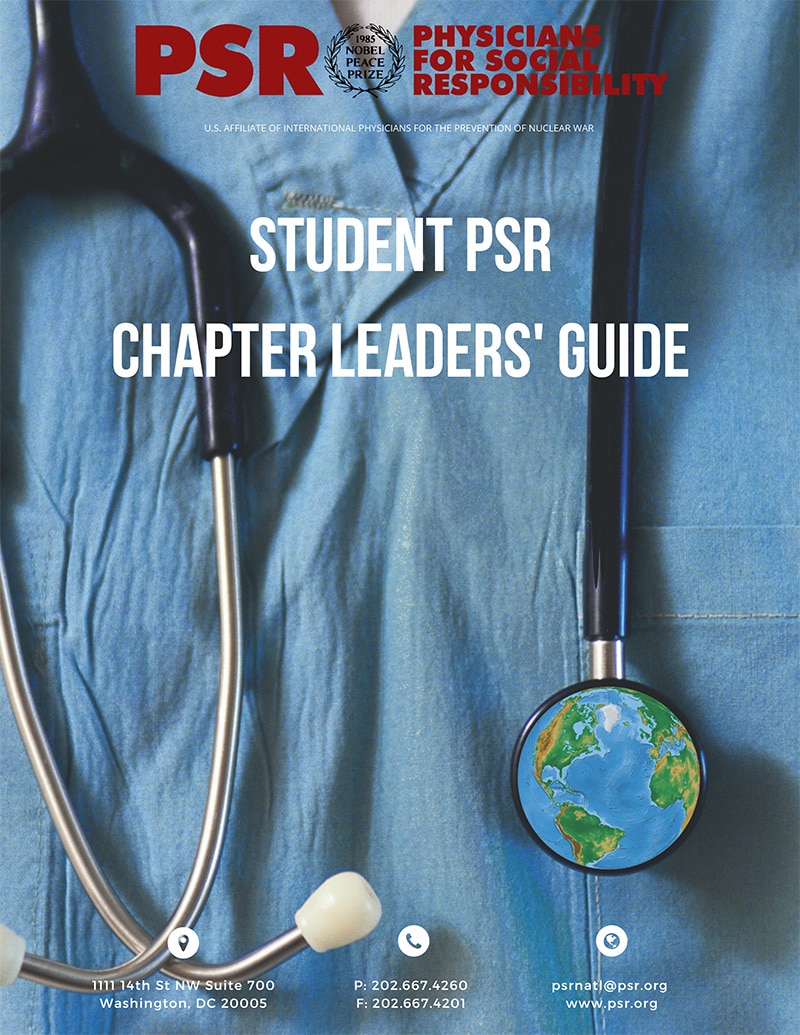 Student PSR Chapter Leaders' Guide
Tips and resources for SPSR chapter leaders, including starting and developing your chapter, organizing activities, and getting involved in nuclear weapons abolition and environmental health activism.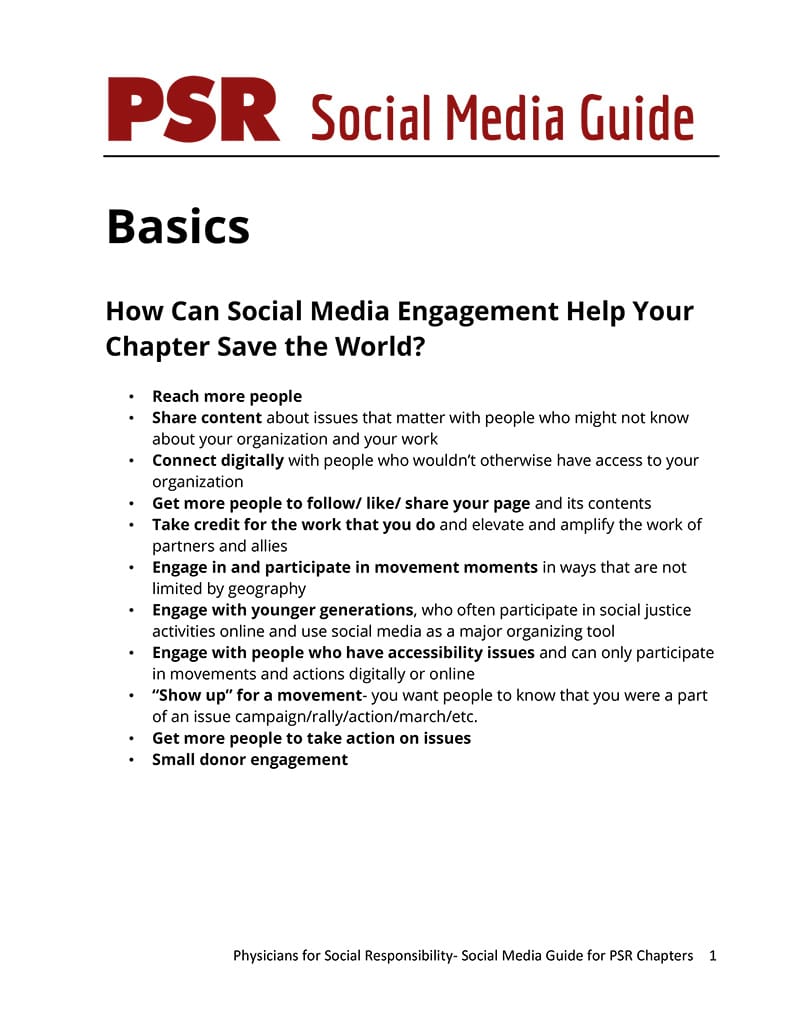 Social Media Guide
Basic Instructions for PSR Chapters How to create, use, and maintain social media sites to promote your message to the public.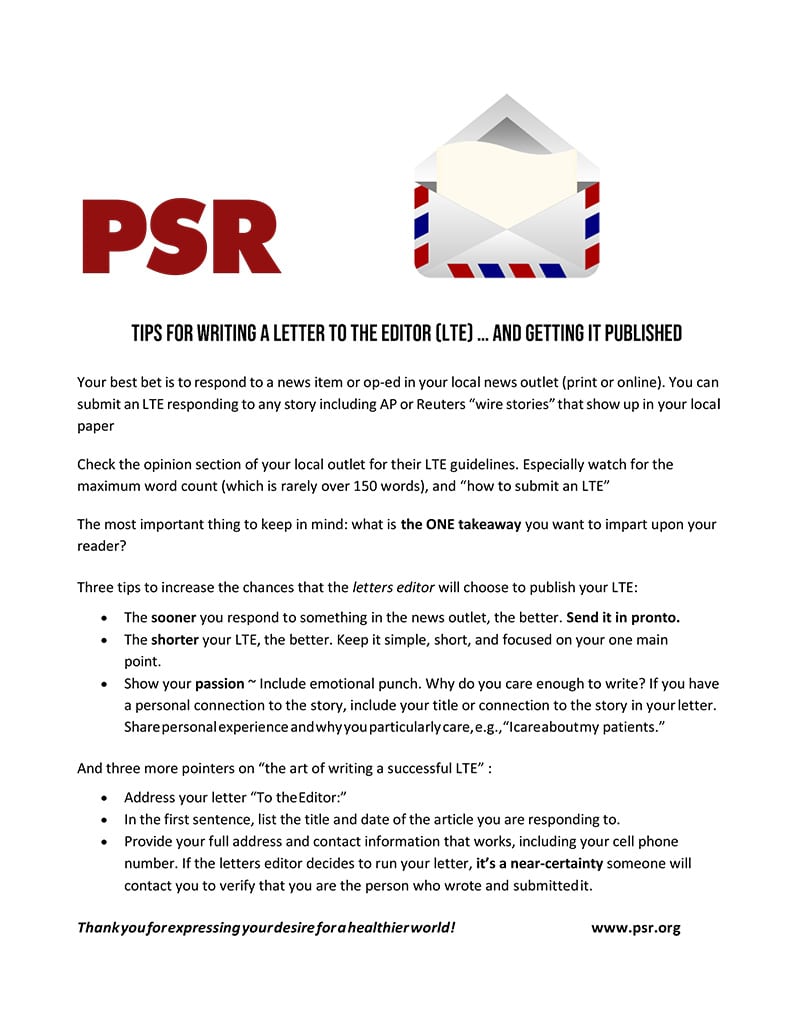 Tips for Writing a Successful Letter to the Editor
PSR's simple guide to writing a letter to the editor (LTE) and getting it published.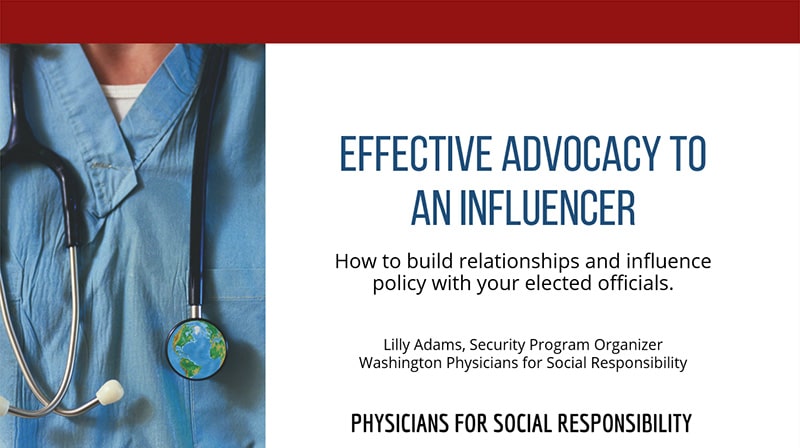 Nuclear Weapons Abolition Advocacy Training Series
The PSR Nuclear Weapons Abolition program developed this advocacy toolkit, offering information on effective advocacy, using social media, and pitching op-eds and letters to the editor.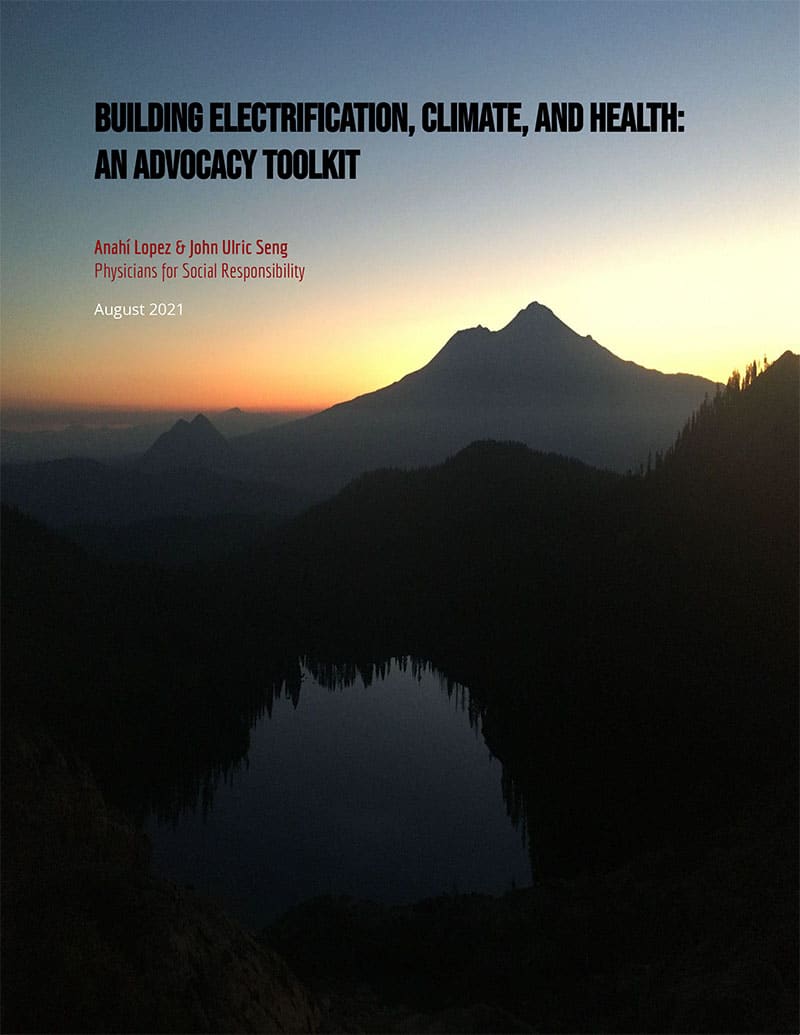 Building Electrification, Climate, and Health: An Advocacy Toolkit
A toolkit of resources on building electrification, featuring materials created by PSR chapters.