Celebrating Women Leaders
March 8, 2023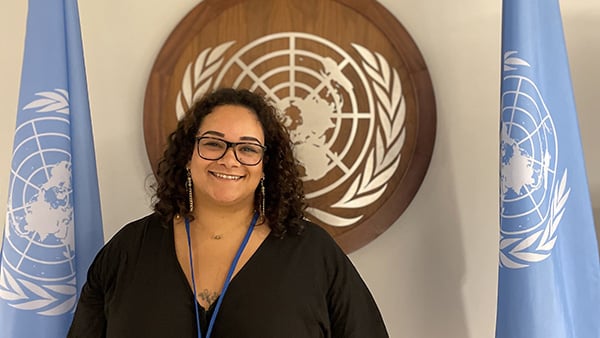 March is Women's History Month—a time for us to reflect on essential women leaders and the vital role women play in every social justice movement. This includes the movements to abolish nuclear weapons and address environmental hazards to health. From my own experience, it is evident that women are leading the Nuclear Weapons Abolition movement both at home and abroad. Having a female mentor made all the difference when I first began working on nuclear weapons issues, and she was a significant factor in my decision to pursue a career as a nuclear weapons abolitionist.
Women are leaders, innovators, and key voices in the struggle to center and uplift our communities' concerns and needs. This is crucial, not just because of the importance of representation and gender equity, but because women and gender minorities are disproportionately harmed by radiation exposure.
Join us as we celebrate the women leaders of PSR who continue to mobilize on issues that impact human health and survival. We are proud that 11 out of 23 of our chapter leaders around the country are women, but as the testimonies show, there are many more women who are not necessarily identified as chapter leaders whose contributions are indispensable.
Please consider showing your support with a generous gift today so that PSR can continue to uplift and protect the future of women everywhere from nuclear weapons and environmental hazards.
Warmly,
Jasmine Owens
Associate Director, Nuclear Weapons Program
PSR's Gas Stove PSA campaign wraps up with two new animated videos. The fourth in our campaign focuses on clean energy and electrification wins around...