Calling All Student and Campus Peace Activists: ICAN Publishes "Schools of Mass Destruction" Report
November 15, 2019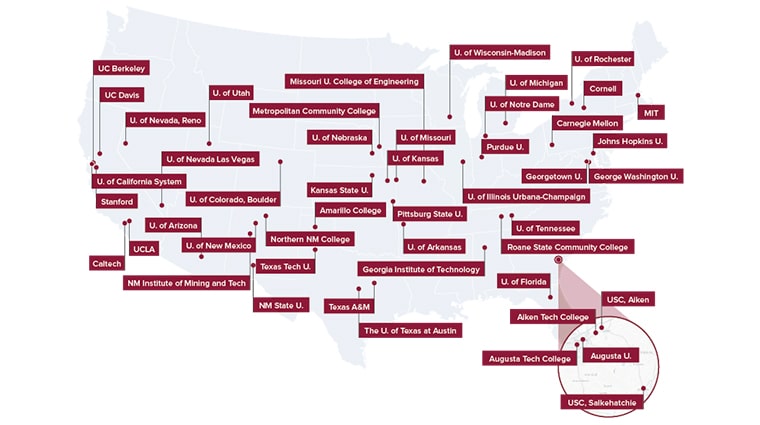 On November 13, the International Campaign to Abolish Nuclear Weapons (ICAN)  launched a new report, "Schools of Mass Destruction: American Universities in the U.S. Nuclear Weapons Complex." This report documents nearly 50 U.S. universities that are complicit in the maintenance and production of U.S. nuclear weapons through partnerships with the nuclear weapons laboratories, the Department of Energy and the Department of Defense.
Visit ICAN's website for links to the report and a full list of all implicated universities. Read ICAN Executive Director Beatrice Fihn's op-ed in Newsweek for some key takeaways from the report.
Want to help spread the word about the new report on social media and call out universities for their involvement in producing weapons of mass murder? Here's a guide for university contact information and sample messages.
If you're based in the United States and want to start a campaign around your local university, you can sign up online.
Members of Prevent Nuclear War Maryland celebrated the anniversary of "Entry Into Force" of the Treaty on the Prohibition of Nuclear Weapons by bringing roses...