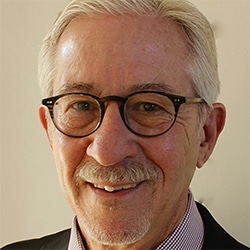 Steve McKee, MSSW, is Principal at Social Impact Consulting, LLC. He has more than thirty years' experience as a leader, innovator, clinician and consultant in a variety of social sector organizations.
After completing a graduate degree in social work at the University of Texas Austin, Mr. McKee founded Pathways Community Counseling, proving experiential therapy programs recognized by the National Institutes for Mental Health (NIMH) and the U.S. General accounting Office (GAO) as national models for youth mental health and substance abuse prevention. In 1998 he co-founded Lifeworks, the merger of four leading Austin, Texas nonprofits that currently serves hundreds of youth and families each year through a continuum of prevention, early intervention, education and residential programs.
In 2001 he formed Social Impact Consulting and has developed specialties in organization assessments, 360 executive team evaluations, leadership coaching, strategic planning and program development.
During his career Mr. McKee has been a lecturer at the School of Social Work and the LBJ School of Public Affairs at the University of Texas at Austin. In these roles he has taught courses in organizational development, community practice, governance of nonprofits and clinical social work.
Mr. McKee recently served for four years as Executive Director for the Texas Chapter of Physicians for Social Responsibility. At Texas PSR he secured grants from the Environmental Defense Fund to advocate for science-based environmental health policies and designed and coordinated an elective in environmental medicine at the UT Dell Medical School. He also co-chaired National PSR's One PSR Committee and served on a number of other committees of the national organization.