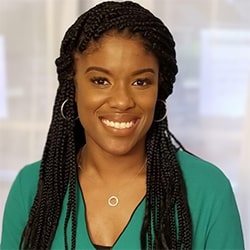 Kenise is a proud native of the District of Columbia. Kenise holds a dual degree in Sociology/Social Work from the University of Maryland Eastern Shore and Salisbury University.
Kenise has over 15 years experience in non-profit accounting and operational support. She has obtained extensive experience in providing front-line office support responsible for the management, administration, and implementation of all aspects of daily office operations.
Previously Kenise has volunteered and worked with children and adults with intellectual and developmental disabilities and believes in the need for organizations to empower the individual and family unit in order for them to thrive in their community.
Her passion for bookkeeping and finance has shown in successful team audits for over twelve years. In her spare time she enjoys being a successful wife and mother and loves to bake and learn new crafts.