Back from the Brink gets a new look and renewed energy
August 19, 2020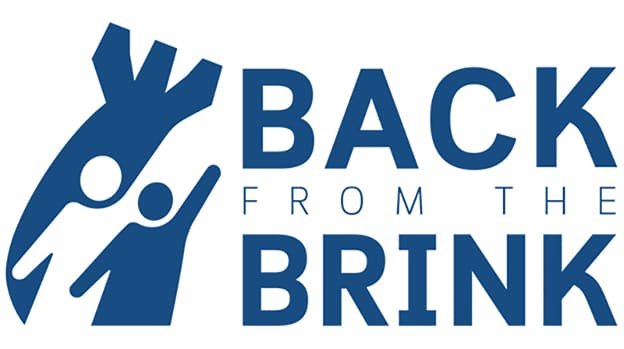 As part of the commemoration events honoring the 75th anniversary of the attacks on Hiroshima & Nagasaki, Back from the Brink, a coalition of U.S. nuclear weapons abolition activists from around the country, revealed their new and improved website, new logo and a new video expressing their call to action.
"Today the threat of nuclear war is greater than it has been in decades.Our leaders have turned their backs on promises and diplomacy, spending billions on more deadly and unnecessary weapons. This risk threatens our health, environment and all of humanity, and it demands we sound the alarm and take action."
Back from the Brink is bringing communities together and fighting to make our communities free from the threat of nuclear war. They do this by passing local city and statewide resolutions which calls on the President to embrace the goals and provisions of the Treaty on the Prohibition of Nuclear Weapons and makes nuclear disarmament the centerpiece of national security policy in the United States. It also establishes the sense of Congress to endorse the following common sense nuclear policy reforms:
Renouncing the option of using nuclear weapons first;
Ending the President's sole authority to launch a nuclear attack;
Taking the nuclear weapons of the United States off hair-trigger alert;
Canceling the plan to replace the nuclear arsenal of the United States with modernized, enhanced weapons; and
Actively pursuing a verifiable agreement among nuclear-armed states to mutually eliminate their nuclear arsenals.
341 organizations have joined the call for action and in the run up to this year's Hiroshima and Nagsaki commemorations, Berkeley (CA), Syracuse (NY) and Easthampton (MA), all adopted Back from the Brink resolutions. This engagement at the local level here in the United States coincided with progress on the international level as a host of new countries have ratified the U.N. Treaty on the Prohibition of Nuclear Weapons.
To find out how you can start organizing to push for nuclear weapons abolition in your backyard, visit preventnuclearwar.org, join the campaign, and be sure to check out their organizing guides to help you get started.
On November 3 in Washington, DC, Physicians for Social Responsibility bestowed a Health Hero Award upon Tina Cordova, co-founder of the Tularosa Basin Downwinders Consortium. ...
On November 16, 218 mayors, city councilors, county and municipal officials and state legislators from around the United States delivered a letter to President Joe Biden...
Three important reports on climate change were issued recently – and the news isn't good. They found widespread impacts and more billion-dollar climate- and weather-related...