2023 Health Heroes Awards
2023 Health Heroes Awards Presentation
2023 Health Heroes Awards Recipients
Our inaugural Health Heroes Awards, celebrates the people who make exemplary efforts in advancing nuclear weapons abolition and/or addressing environmental risks to human health, including the catastrophic consequences caused by climate change through collaborations and work that strengthens PSR's mission.
Lifetime Contribution Award
Dr. Alan Lockwood, MD, FAAN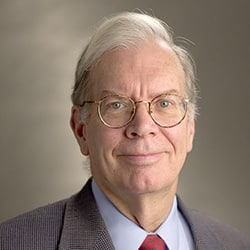 DR. ALAN LOCKWOOD, MD, FAAN is a former President of PSR's national Board of Directors and was active in Physicians for Social Responsibility (PSR) for four decades. In fact, he is still active!
Alan is also a former university professor, medical researcher, and an author. His areas of expertise are many. As a professor of neurology at the University of Texas Health Science Center at Houston, he conducted and published research on tinnitus. Subsequently, as a professor of Neurology and Nuclear Medicine at the University at Buffalo, his specialty was neurodegenerative disorders, including neurological diseases related to environmental risk factors, among them, pesticides. He is also an expert on medical ethics, with a focus on the human testing of pesticides. At PSR, he is especially known and revered as the lead author of our 2009 publication, Coal's Assault on Human Health. This was a 64-page white paper on the health effects of mining and burning coal and dealing with toxic coal ash. It became an invaluable resource for the entire movement of organizations working – successfully – to shut down coal-fired power plants.
Environment & Health Award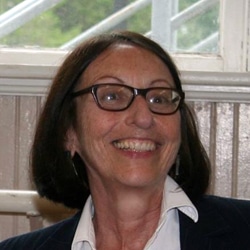 BARBARA GOTTLIEB is PSR's program director of the Environment & Health Program, where she guides PSR's national work on climate, energy and air quality. She conceives and develops program ideas, prepares materials, writes reports and white papers, makes educational and media presentations and engages PSR chapters and members in advocacy. She is the lead author or coauthor of PSR's major reports on the health implications of fossil fuels, including Too Dirty, Too Dangerous: Why Health Professionals Reject Natural Gas; Coal Ash: The Toxic Threat to our Health and Environment, and Coal's Assault on Human Health. Previous to serving as the program director of Environment & Health, she served as deputy director, directing Code Black, PSR's program to close coal-fired power plants. Her prior work encompasses several decades in the nonprofit sector, where she carried out grassroots organizing, advocacy, fundraising and communications. At the Women's Edge Coalition, she conducted outreach to women's organizations around the world and mobilized members to take action on international assistance policy. As the deputy director of the Center for Media Education, she helped design, and then managed, research on youth use of electronic media for civic engagement. Earlier, Ms. Gottlieb directed a nonprofit that raised funds for grassroots development projects in Central America. She also lived in Guatemala for five years where she worked for an indigenous organization, raising funds and conducting grassroots training in sustainable development.
Nuclear Weapons Abolition Award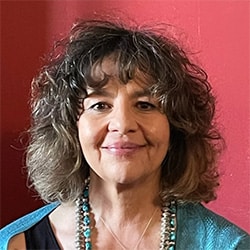 TINA CORDOVA is a seventh generation native New Mexican born and raised in the small town of Tularosa in south central New Mexico. In 2005 Tina co-founded the Tularosa Basin Downwinders Consortium (TBDC) with the late Fred Tyler.
The mission of the TBDC is to bring attention to the negative health effects suffered by the unknowing, unwilling, uncompensated, innocent victims of the first nuclear blast on earth that took place at the Trinity site in South Central New Mexico. Ultimately, the goal is the passage of the Radiation Exposure Compensation Act Amendments to bring much needed health care coverage and partial restitution to the People of New Mexico who have sacrificed and suffered with the negative health effects of overexposure to radiation since 1945. Tina is a cancer survivor having been diagnosed with Thyroid cancer when she was 39 years old. She is the fourth generation in her family to have cancer since 1945 and there are a total of five generations that have been affected including a niece that has recently been diagnosed at the age of 23.
In her role as an advocate on behalf of the TBDC she has testified before the US Senate judiciary Committee, the Senate Committee on Indian Affairs and the House Judiciary Subcommittee on the Constitution, Civil Rights and Civil Liberties. Tina has also been a guest lecturer/speaker at the University of New Mexico, New Mexico Highlands University, Colorado College, University of California and at events all over the State of New Mexico communicating the history of the New Mexico Downwinders. Throughout the Pandemic, Tina was invited to participate in webinars all over the world as people reflected on the 75th Anniversary of the Trinity Test. In 2023 the Con Alma Foundation acknowledged her 18 years of advocacy work by awarding her the Hero of Health Award.
THANK YOU TO OUR 2023 SPONSORS FOR THEIR GENEROSITY
Universal
Drs. Barbara Sharp & Todd Sack
Cathey Falvo, MD
Continential
Michael Martin, MD, MPH and Jeannee Marin, RN, MPH
Ambassadorial
Ellen J. Ferranti, MD
Mark and Susan Vossler
National
Robert M. Gould, MD
Alan and Anne Lockwood
Marjaneh Moini, MD
David E. Drake, DO
Alexis Strongin
Lynn Ringenberg, MD
Ronald Saff
Elaine Scarry
Regional
Dr. Art Milholland & Dr. Luann Mostello
Steve and Janice McKee
Barbara H. Warren, MD, MPH
Metropolitan Group